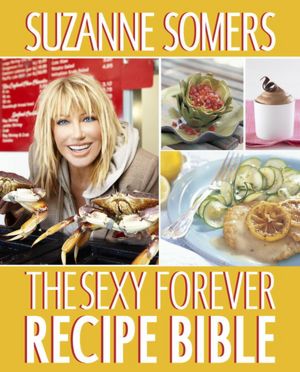 The Sexy Forever Recipe Bible

by Suzanne Somers
She is known by her family and friends as a world-class cook, but you would never guess Suzanne Somer's delicious recipes and desserts can also be used as part of her phenomenally successful weight loss plan, Sexy Forever.
The Sexy Forever Recipe Bible
provides a stunning compilation of more than 400 delicious classics, updated and coded for those with preferences for gluten-free, dairy-free, egg-free, vegetarian, or vegan options.
Running the Rift

by Naomi Benaron
Running the Rift
follows the progress of Jean Patrick Nkuba from the day he knows that running will be his life to the moment he must run to save his life. A naturally gifted athlete, he sprints over the thousand hills of Rwanda and dreams of becoming his country's first Olympic medal winner in track. But Jean Patrick is a Tutsi in a world that has become increasingly restrictive and violent for his people. As tensions mount between the Hutu and Tutsi, he holds fast to his dream that running might deliver him, and his people, from the brutality around them.
The Invisible Ones

by Stef Penney
Small-time private investigator Ray Lovell veers between paralysis and delirium in a hospital bed. But before the accident that landed him there, he'd been hired to find Rose Janko, the wife of a charismatic son of a traveling Gypsy family, who went missing seven years earlier. Half Romany himself, Ray is well aware that he's been chosen more for his blood than for his investigative skills. Still, he's surprised by the intense hostilities he encounters from the Jankos, who haven't had an easy past. Touched by tragedy, they're either cursed or hiding a terrible secret--the discovery of which Ray can't help suspecting is connected to Rose's disappearance.