Love Letters

by Katie Fforde
When her bookshop closes its doors, Laura, in a moment of uncharacteristic recklessness, agrees to help organize a literary festival deep in the heart of the English countryside. But her initial excitement is soon followed by a mounting sense of panic when she realizes just how much work is involved, and that an innocent mistake has led the festival committee to believe that she is a personal friend of the brilliant yet infamously reclusive writer Dermont Flynn. Even though Laura has been infatuated with Flynn since her college days, traveling to Ireland to persuade him to come out of hiding is not what she had in mind when she took the job.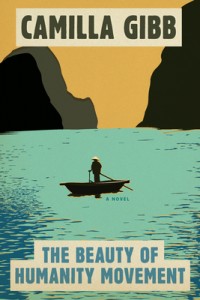 The Beauty of Humanity Movement

by Camilla Gibb
The elderly, enlightened proprietor of a beloved pho-shop, Hung, has lived through decades of poverty and political upheaval. Through all of his struggles, he has found a way to feed hope to his customers and the community of pondside dwellers among whom he lives. A passionate culinary artist, the resilient Hung once allowed his shop to be a gathering point for a group of artists who started the Beauty of Humanity Movement in response to the increasingly despotic turn of Ho Chi Minh's community regime during the 1950s. Tu is a young tour guide working in Hanoi for a company called New Dawn. Maggie, an art curator who is Vietnamese by birth but has lived most of her life in the United States, has returned to her country of origin in search of clues to her dissident father's disappearance during the war. In Hung's memory, he may hold the key to Maggie's past and to her future. In sensual, interwoven narratives, Maggie, Hung, and Tu come together in a highly charged season that will mark all of them forever.
Moondogs

by Alexander Yates
Benicio has not spoken with Howard--his jet-setting father--in five years, but after his mother's unexpected death he decides it's finally time to mend their relationship. They arrange to meet in the Philippines, but when Benicio arrives Howard is nowhere to be found--leaving an irritated son to conclude he's been let down once again. He could hardly guess that Howard has just been kidnapped by a meth-addled cabdriver and his villainous accomplice, a rooster.