The Translation of the Bones

by Francesca Kay
When word gets out that Mary-Margaret O'Reilly, a somewhat slow-witted but harmless young woman, may have been witness to a miracles, religious mania descends on the Church of the Sacred Heart in Battersea, London. The consequences are devastating, not only for Mary-Margaret but for others, including Father Diamond, the parish priest, who is in the midst of his own lonely crisis of faith, and Stella Morrison, adrift in a loveless marriage and aching for her ten-year-old son, away at boarding school. Another mother, Alice Armitage, counts the days until her soldier son comes home from Afghanistan, while Mary-Margaret's mother, Fidelma, imprisoned in her tower block, stares out over the city through her window for hour after hour with nothing but her thoughts for company. It is Mary-Margaret's desperate attempt to prove that Jesus loves her that will change all of these lives in a shocking way.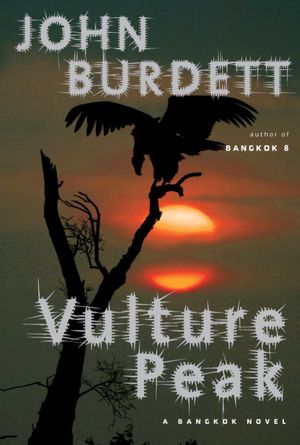 Vulture Peak

by John Burdett
Nobody knows Bangkok like Royal Thai Police Detective Sonchai Jitpleecheep, and there is no one quite like Sonchai: a police officer who has kept his Buddhist soul intact--more or less--despite the fact that his job shoves him face-to-face with some of the most vile and outrageous crimes and criminals in Bangkok. But for his newest assignment, everything he knows about his city--and himself--will be a mere starting point. He's put in charge of the highest-profile criminal case in Thailand--an attempt to bring an end to trafficking human organs. He sets in motion a massive sting operation and stays at its center, traveling to Phuket, Hong Kong, Dubai, Shanghai, and Monte Carlo. He draws in a host of unwitting players. And yet, it's closer to home that Sonchai will discover things getting really dicey.
Reimagining Equality: Stories of Gender, Race, and Finding Home

by Anita Hill
In 1991, Anita Hill's courageous testimony during the Clarence Thomas confirmation hearings sparked a national conversation on sexual harassment and women's equality in politics and the workplace. Today, she turns her attention to another potent and enduring symbol of economic success and equality--the home. Hill details how the current housing crisis, resulting in the devastation of so many families, so many communities, and even whole cities, imperils every American's ability to achieve the American Dream.