Cold Dawn
by Carla Neggers
The small town of Black Falls, Vermont, finally feels safe again -- until search-and-rescue expert Rose Cameron discovers a body, burnt almost beyond recognition. Almost. Rose is certain that she knows the victims identity...and that his death was no accident.
Visitation
by Jenny Erpenbeck
By the side of a lake in Brandenburg, a young architect builds the house of his dreams - a summerhouse with wrought-iron balconies, stained-glass windows the colour of jewels, and a bedroom with a hidden closet, all set within a beautiful garden. But the land on which he builds has a dark history of violence that began with the drowning of a young woman in the grip of madness, and that grows darker still over the course of the century. With this haunting evocation of a home and its buried secrets, layer after layer of German history reveals the beating heart and unique memories that lie beneath.
Men of Bronze
by Scott Oden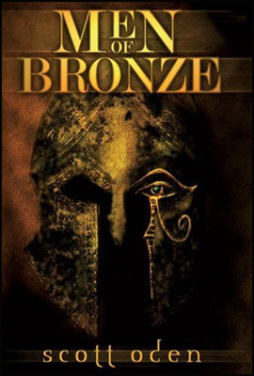 It is 526 B.C. and the empire of the Pharoahs is dying, crushed by the weight of its own antiquity. Decay riddles its cities, infects its aristocracy, and weakens its armies. While across the expanse of Sinai, like jackals drawn to a carrion, the forces of the King of Persia watch and wait. Leading the fight to preserve the soul of Egypt is Hasdrabal Barca, Pharoah's deadliest killer. Caught in the midst of this violence is Jauharah, a slave in the House of Life. Though her hands tend to Barca's wounds, it is her spirit that heals and changes him. He is now a man motivated as much by love as anger. Nevertheless honor and duty have bound Barca to the fate of Egypt.