Stars Above, Earth Below: A Guide to
Astronomy in the National Parks
by Tyler Nordgren
Nordgren examines a range of astronomical topics and makes the connection between them and the landscapes, processes, and cultures which can be seen and experienced within specific U.S. national parks. For each park and topic the story unfolds in three steps and the author takes us from the coast of Maine to the Yellowstone volcano, from the depths of the Grand Canyon to the heights of the Rocky Mountains, exploring the natural links between the features of the parks and those of our Universe.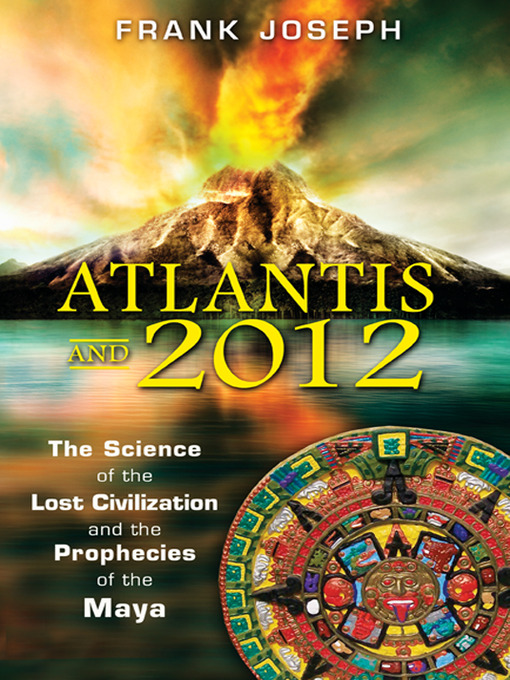 A
tlantis and 2012: The Science of the Lost Civilization and the Prophecies of the Maya
by Frank Joseph
Based on more than 25 years of research around the globe and statements from Edgar Cayce about Atlantis and its Pacific sister civilization of Lemuria, Frank Joseph reveals that the Mayan calendar was brought to Mexico by survivors of Atlantis. Uncovering the Atlantean influences in both ancient Mesoamerican culture and ancient Egyptian culture, he links the demise of Atlantis with the birth of the Olmec civilization in Mexico
(the progenitors of the Maya), the beginning of the first Egyptian dynasty, and the start of the Mayan calendar.
Professor Stewart's Hoard of Mathematical Treasures
by Ian Stewart
Professor Stewart presents a new and magical mix of games, puzzles, paradoxes, brainteasers, and riddles. He mingles these with forays into ancient and modern mathematical thought, appallingly hilarious mathematical jokes, and inquiries into the great mathematical challenges of the present and past.
The Art of Cupcakes: More than 40 Festive Recipes
by Noga Hitron
Weddings...birthday parties...Valentine's Day dinner...family get-togethers... There's a fancifully decorated cupcake for every occasion in this imaginative collection. Choose from an assortment of tiny treats that feature sweet fondant hearts, daisies, monsters, animals, lollipops, and even a baby booty!